Short links for November 28th, 2007
Some interesting things I bookmarked on del.icio.us on November 28th, 2007:
Drop.io: Simple, Private Storage & Sharing – No signup, no email, just drop and tell whoever you want to share your stuff with where to find it.
Making Old Hardware Play New Tunes – Working with screwdrivers and soldering irons, chiptune composer Jeremiah Johnson painstakingly reprograms the rudimentary sound chips in the game machines to create songs that play right from the console.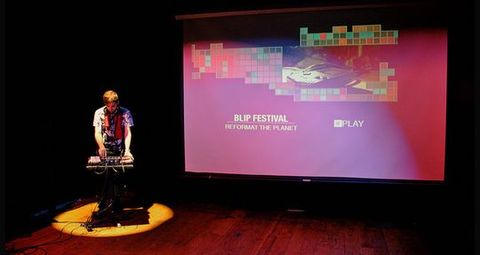 Jeremiah Johnson @ the 2006
BLIP festival
(photo by
minusbaby
)
JOSH – Beelden van Roest – Dutch artist Joshua Pennings makes amazing animal sculptures from metal and old tools.
Doom3: Project Mars City – Amazing PC case mod in Doom 3 style, with video and images
City 7: Toronto Conflict Half-Life 2 mod – Gordon Freeman is stuck in Toronto due to a teleporting accident in Kleiner's lab. Explore what has become of City 7 in areas like Dundas square, Eaton Center , Mel Lastman square, St. Michael's Hospital and TTC system under the Combine rule.