Short links for November 2nd, 2009
Some interesting things I found recently: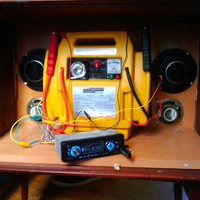 # Tentacle-box, mobile musicstation with beatsynched lights.
Johan Larsby made himself a portable sound system so he can do shows wherever he goes.
It should be able to work without being connected to an outlet. It should have lights and it shouldn't be to heavy to move around. Ateast not by a small wagon. And it should be loud. Not Mötorhead loud but loud enough. It should also be cheap enough so that I would not cry if it got trashed or stolen after a few gigs/parties.
# Pluto
Pluto is a digital audio workstation demo implemented in a web browser – based on the raw audio capabilities of Microsoft Silverlight. In a nutshell:
16 tracks with 32 voice polyphony plus 6 fx/track
Granular synthesizer, Karplus-Strong guitar synthesizer or drum-machine per each track
Highly optimized, multithreaded audio pipeline
MIDI import/export, WAV export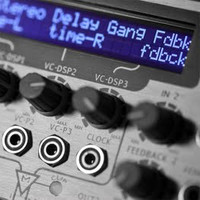 # The Stretta Procedure: Z-DSP Experiments
Matthew Davidson writes:
I'm one of the lucky few beta testers of the new TipTop Audio Z-DSP eurorack module, and boy is it a lot of fun. The Z-DSP is a lot like the TipTop Audio Z5000, except embiggened. A lot. There are three CV controlled parameters per program. There is a feedback loop that you can tap into on the front panel so you can insert a filter or whatever module you can think of inside a part of the DSP process that is usually closed to tinkering. You can change the personality of the DSP by inserting a different card on the front panel. You can even voltage control the clock. This is serious sound-mangling mayhem.

The short audio files I produced represent only one patch idea using one program on one card on this module. I could spend a great deal of time exploring various options without even changing the DSP program on the Z-DSP. The fact that I could load another program is another whole world of possibilities. If, somehow you got bored of that, you can load a card with a different batch of programs. Egads, this thing is endless.
# Pseudo scratching In Ableton Live 8
Video showing how to emulate a scratch-like effect in Ableton Live 8 using the new delay Modes available in the Ping Pong Delay. This is not meant to replace vinyl, nor will it produce a totally authentic sounding scratch sound, but it is a Ableton Live only solution and is a nice add on to your effects arsenal.
The template is available to download here.
# FREE Sample Pack #3: Yamaha DD-8
Bedroom Producers presents a new pack of samples:
Drum machines are cool. Toy drum machines are way cooler though. Is it the cheeziness of the samples or some strange drugs hidden under the pads, i'm not sure, but playing these old Yamaha drums has always been a great pleasure for me.

So in order to share some of the fun, here's a free samplepack with all of the samples available in the machine, from kicks and snares to lions and scratches. Below is a quick and lame demo i made. Have fun!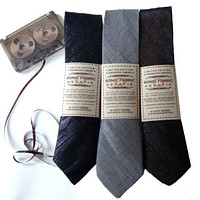 # recycled cassette tape thin necktie
sonic fabric neckties by improbable projects:
the sonic fabric neckties are a limited-edition project made in collaboration with my designer friend julio cesar. sonic fabric is woven from 50% recorded audio cassette tape and 50% colored thread the fabric is actually audible if you run a tape head over it! (if you'd like a demo, please visit my youtube channel at alyceobvious.

the idea behind the tie is that the wearer becomes a beacon for other-dimensional, intangible, subtle forces of good…much in the manner of a superhero. only this part of the superhero garb can be worn on the outside in the most conservative environment without detection! looks equally great with dress shirt or t-shirt. this tie is the thinner version – 2" wide at the widest point. i also make a slightly wider version for more mature audiences.

the sound collages recorded onto the tape for this batch of ties comes from my cd between stations, and is based on looped and layered samples collected on and under the streets of nyc.
# "Stab" loops and single sounds
More free samples by Cyberworm:
UK Hardcore chords and stabs – 15 single sounds and 15 loops. It's not a sampled sounds, all samples synthesized by me. (wav format, 24 bit, 44100 hz, stereo, 21 mb)