Short links for October 10th, 2008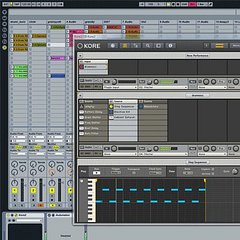 Some interesting things I found recently:
# Kore Host How-To: Combine Kore with Ableton Live
Peter Kirn writes:
From the day I first saw Kore at a pre-launch press conference, the pitch was that Kore was portable: you can move it from host to host as a plug-in or use it as a host itself. Lately, I've been putting that to use myself, playing some sets in Kore 2 alone, and moving into hosts, particularly Ableton Live. Before talking about the how, it's worth covering some of the why.
# Drawdio: A Pencil that Draws Musical Instruments – A simple musical synthesizer that uses the conductive properties of pencil graphite to create different sounds. The result is a fun toy that lets you draw musical instruments on any piece of paper. Get your own kit for $19.50 USD.
# Burikusu!!! 2080 remix contest – Vember Audio in conjunction with 23db Records are happy to announce the Burikusu!!! Remix Contest. To help introduce the world to the genre-busting electronic sound of Sweden's Burikusu!!!, the band has uploaded the submix stems for their song Year 2080 for you to cut-up, remix, and smash to bits! All entries will be reviewed and judged by the band themselves, with prizes going to the top two contestants.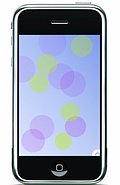 # Hands-on with Bloom, New Generative iPhone App by Eno and Chilvers
Peter Kirn writes about Bloom, a new generative musical application for iPhone and iPod touch, created by Brian Eno and software designer Peter Shilvers.
It's quite simple, but if you're looking for some soothing musical strains to float out of your mobile Apple device, this is your ticket. At launch, you're given a choice of either using a pre-determined set of rules, or tapping in your own parameters and patterns. The touch interface lets you use your fingers to add note patterns, which then repeat and mutate. If you make your own composition, you'll start those patterns from a blank slate, but even if you choose an existing composition, you can tap solos over the top. The taps turn into patterns that transform themselves when the system is "idle," rather than repeating indefinitely.
# Highly Liquid: MIDI Retrofit Kits: VL-1-MIDI: Casio VL-1 MIDI Retrofit – Add a standard MIDI IN port to your Casio VL-1 "VL-Tone", notes triggered with MIDI are functionally identical to local keypress.