Short links for October 16th, 2009
Some interesting things I found recently: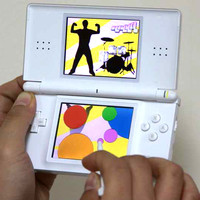 # Drummer – A Collaborative Musical Interface with Mobility
Andrea Bianchi, a Ph.D. student at the Graduate School of Culture Technology (GSCT) in the Korean Advanced Institute of Science and Technology (KAIST), South Korea, wrote in to report about a homebrew music application named Drummer for the Nintendo DS which was presented at the NIME 2009 conference (New Interfaces for Musical Expression).
Andrea writes:
It is basically a collaborative musical instrument, where multiple Nintendo DS users can play individually on their devices in order to collaborate on a track. Tracks can be recorded simultaneously, one per user. The project tries to bridge mobile interfaces with collaborative music instruments (usually constrained by the need of physical proximity among players), in order to create a collaborative instrument for the stage.
The system is based on client-server architecture over a wireless network; every client runs on a Nintendo DS -one of the most popular wireless handheld game devices with touch-screen functionality- while the server computer handles the clients' requests and plays matching drum sounds with the software synthesizer.
Each user can take advantage of this small and intuitive pen-based device in order to create or customize a drum kit, and then perform together with other users simply by tapping and sliding the pen on the screen.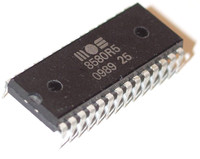 # Commodore 64 SID 8580 Basic Sample Pack (112 Samples)
Sebastian Tomczak offers yet another pack of lovely samples.
I've made a C64 sample pack. To be precise, it's a sample pack, featuring every C and G note from C-2 to G 6 for the main basic waveforms of a Commodore 64 (8580 SID chip). The waveforms are triangle, sawtooth, pulse and noise. The duty cycle for the pulse wave was set to approximately 50%. The samples were recorded from C64 hardware directly using a custom designed interface.
The samples are available for download in wav and mp3 formats.
# The chipsounds EP is out !!!
These tracks were made by the chipsounds beta team and really show the variety of styles and sounds that can be achieved with the software.

The only guideline given was that the music's chip content had to be made using chipsounds. Artists were free to use whatever other sounds or instruments they wanted.