Short links for October 20th, 2010
Some interesting things I found recently:
Native Instruments' Maschine promo video featuring Jeremy Ellis. via Matrixsynth
# How to Install ReBirth in Linux, Get a Free Rack of Beat Machines
Peter Kirn writes:
I just picked up a $280 Asus netbook and installed Ubuntu on it. ReBirth seemed a perfect addition; its compact-sized UI, lightweight processing and memory requirements, and simple functions are the ideal companion to a netbook. And, thanks to Propellerhead, it also happens to be free.

If you stick with Windows, just download and go. On Linux, though, you have to give the installer some help to see the install disc. (Why install Linux? I'm finding Ubuntu is just fine for battery life, and I wanted to take advantage of the OS' optimizations for netbooks and its flexibility for the work I do, audio and otherwise. Windows 7 Starter, by contrast, I found slow and painfully hobbled.) You'll need WINE, a Windows compatibility tool, in order to run this Windows app in Linux without virtualization.
Sound artist, Craig Colorusso, returns to Western Massachusetts with his latest piece, a solar powered sound installation; SUN BOXES.
For the first three weekends of November Turners Falls River Culture will present Craig Colorusso's latest piece Sun Boxes. At three locations, allowing the participants to observe the piece evolve as it moves through the town.
Nov. 5-7 Lawn of the Great Falls Discovery Center, 2 Ave.
Nov. 12-14 Peskeomskut Park, Ave. A + 7th Sts
Nov. 19-21 Lawn at the beginning of the bike path, 1st St
Sun Boxes is a solar powered sound installation. It's comprised of twenty speakers operating independently, each powered by the sun via solar panels. Inside each Sun Box is a PC board that has a recorded guitar note loaded and programmed to play continuously in a loop. These guitar notes collectively make a Bb chord. Because the loops are different in length, once the piece begins they continually overlap and the piece slowly evolves over time.

Participants are encouraged to walk amongst the speakers, and surround themselves with the piece. Certain speakers will be closer and, therefore, louder so the piece will sound different to different people in different positions throughout the array. Allowing the audience to move around the piece will create a unique experience for everyone. in addition, the participants are encouraged to wander through the speakers, which will alter the composition as they move. Given the option two people will take different paths through the array and hear the composition differently. Sun Boxes is not just one composition, but, many.

We are all reliant on the sun. It is refreshing to be reminded of this. Our lives have filled up with technology. But we still need the sun and so does Sun Boxes. Karlheinze Stockhausen once said "using Short-wave radios in pieces was like improvising with the world." Similarly, Sun Boxes is collaborating with the planet and its relation to the sun.

Colorusso now lives on the South Shore of Boston with a wife and a cat.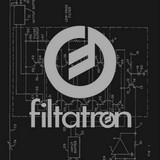 Dan on Moog's Filtatron iPhone app:
I found the Moog filtatron app fun and extremely easy to use.

The sound of the filters and VCO are brilliant, it's hard to replicate analog hardware exactly but for an app running your phone it's very close.

It's cheap too, for just £2.99 you can own your very own moog filter. Combine that with the Amplitube iRig adapter and you have yourself a portable, analog modeled filter and effects unit.
Richard Devine writes:
Checking out some new Roms for the Piston Honda tonight. Making the Piston Honda sound like a broken Speak & Spell.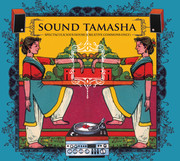 # Sound Tamasha – Spectaculicious Music (Creative Commons Only)
In this first compilation created by Sound Tamasha that is released under a Creative Commons license, we present a small selection of the artists who collaborated in our project during the last two years. In fact, this release is the first electronic music compilation of Indo-European artist collaborations. The artists featured are: 22ROCKETS, Hamza, Sedat Altinok, B.L.O.T., Vipul Angirish, Andre Wakko, Tiago Oudman, and Ricardo Ferreira.

The best part of it is that you can use it without the usual restrictions of digital music: put it on your laptop, MP3 player, home stereo or car with no copy-protection or legal boundaries. You can share it with your friends, family, or that special girl/boy you might have a crush on. Thanks to the artists who support the distribution of music beyond commercial interests, all the great music comes for FREE!
Download the compiliation here.