Short links for October 28th, 2008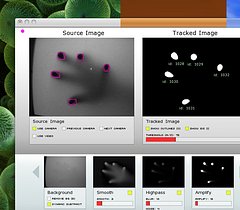 Some interesting things I found recently:
# The Beta Release – The Beta, tbeta for short, is a open source/cross-platform solution for computer vision and multi-touch sensing.
It takes an video input stream and outputs tracking data (e.g. coordinates and blob size) and touch events (e.g. finger down, moved and released) that are used in building multi-touch applications. tbeta can interface with various web cameras and video devices as well as connect to various TUIO/OSC enabled applications and supports many multi-touch lighting techniques including: FTIR, DI, DSI, and LLP with expansion planned for the future (custom modules/filters).
# DS brut – DS brut is an open source hardware prototyping platform for the Nintendo DS, developed by and for electronics enthusiasts, artists and game developers.
# Lineal TML 01 – Analog Syntheziser: Home made analog syntheziser – Cool DIY synthesizer project by Emiliano Gonzalo Rodriguez.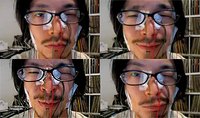 # Daito Manabe Makes Music with Parts of His Face
Peter Kirn writes:
Daito Manabe is a Japanese-based composer, media artist, and DJ who does strange and wonderful things with inputs. This time, he's hooked up electrical outputs to his face, so multimedia software Max/MSP, his usual tool of choice, can sequence muscle movements via electrical pulses transmitted directly to the surface of his face.
# AC/DC releases ASCII music video in Microsoft Excel – created by fans to "subvert the corporate firewalls".
# NanoGroover: Triplets and Quintuplets in Nanoloop
Sebastian Tomczak made a device that generates Nanoloop sync data for two Game Boys. This allows the user to set the ratio of sync clock of one of the Game Boys to the other, in the following ratios:
Two in the time of four (double speed)
Three in the time of four (three against four cross rhythms)
Four in the time of four (1:1; the sync is equal)
Five in the time of four (quintuplets)
Six in the time of four (triplets)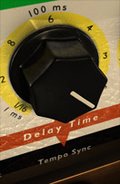 # Review: Softube Spring Reverb, Tube Delay
Stiff @ ProToolerBlog writes:
I was very excited when Softube told me about two of their new products they were working on, Spring Reverb and Tube Delay. First of all, I'm a delay-junkie. To me room equals delay, and I don't care for most type of reverb, though I usually end up using one in my mixes nowadays. Second of all, this reverb was a spring reverb emulation, not another convolution one. Third of all, they were made by Softube!