Short links for October 28th, 2009
Some interesting things I found recently:
# Kasabian Football Hero – DIY Larger-Than-Life, Soccer Ball-Controlled Guitar Hero Game.
Using pressure pads with Arduino boards wired up to Guitar Hero's Frets on Fire
Football Hero is played by a team of insanely gifted young freestyle footballers, all kitted out in Umbro Football gear. This game is programmed with the Kasabian track Underdog. The freestyle footballers are: Paul Wood, Paul Klein, Darryl Stewart, Tom Pett, Lewis Foster & Harry Adcroft – you may have already seen "Woody" and "Kleiny" displaying their skills during 2009's Britain's Got Talent series…
The Spooky Tesla Spirit Radio is a crystal radio circuit in a jam-jar. It makes fun spooky sounds by responding to input from several types of electromagnetic sources. This non-powered radio plugs right into the computer sound-in jack, and makes use of audio software for real time sound effects.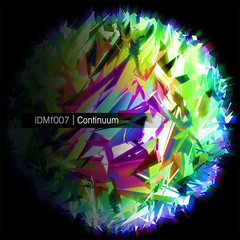 Martin Herron wrote in to let us know about Continuum, a new release on the IDMf netlabel.
Continuum, the newest installment in the IDMf library, is an electronic music album to behold. Beginning with the hard-hitters and slowing down to a softer touch, this compilation showcases the diversity of genres displayed on the IDMf netlabel, including breakcore, dubstep, house, breaks, ambient, and IDM.

The tracks are arranged as they would be in a double CD package: Side A includes eight tracks jam-packed with energy that smoothly segue into a lighter mix of glorious beats on Side B. IDMf is proud to introduce a few new artists along with some of "golden oldies" who have appeared on previous compilations, bringing you the most well-rounded and genre-stomping release from IDMf yet!
The album is free to download from the IDMf website (320kbps mp3).
Lovely music game by Lullatone:
We developed a new interactive game, Raindrop Melody Maker, with our friends Secondary School.