Short links for September 25th, 2008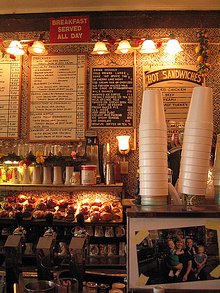 Some interesting things I found recently:
# Toms Essay – Measure for Measure
Suzanne Vega writes:
In my last blog, I was discussing the idea of being a two-hit wonder, and wrote about the song "Luka." The other hit AOL cited in its story (called "Two-Hit Wonders") was "Tom's Diner," which was a hit for me in 1990. This wasn't just a plain ordinary hit, if there is such a thing. To this day it is sticky with the modern issues of technology and copyright law.
What a lovely read. In the article Suzanne also mentions the Luka cover by the Lemonheads, one of my favorite covers of a Vega song ever. Nice to read that she liked it too, I wonder if Evan knows. (link via Synthtopia)
# 2 Addictive Drums Presets For You – Audio Geek Zine has uploaded 2 presets for Addictive Drum.
# ThinkGeek :: Electronic Drum Kit Shirt
We could do what those other supposedly geeky apparel companies do and print a regular t-shirt with a cool looking picture of a drum kit on the front… then say it was trendy, make a few Rock Band references and try to convince you to buy it. But we don't roll like that. At ThinkGeek we know you expect innovative new products and we're here to pony up the goods. So, how about an electronic t-shirt with a picture of an actual playable drum kit on the front? That's right. Hit the drums on this shirt with your finger and they play through the built in speaker… simple but amazing. With 7 different drum sounds you're ready for a personal drum solo on your chest.