Short links for September 28th, 2009
Some interesting things I found recently:
# Experibass – violin, viola, cello and double bass combined together.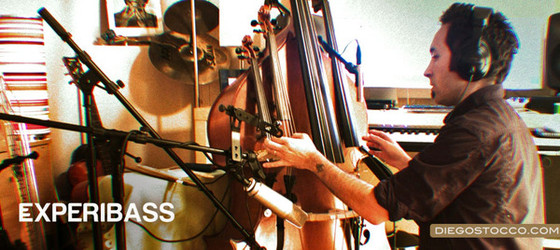 Diego Stocco writes:
Few weeks ago I visited a luthier looking for instruments parts, I had an idea in mind for an instrument I wanted to build. My curiosity was to hear the sound of violin, viola and cello strings amplified through the body of a double bass. I came up with a quadruple-neck experimental "something" that I thought to call Experibass.

To play it I used cello and double bass bows, a little device I built with fishing line and hose clamps, a paintbrush, a fork, spoons, a kick drum pedal and a drum stick. I hope you'll like it!

Thanks to luthier John Wu for providing me the parts, even though I warned him that I was probably going to create a "monster" : )
# A bunch of free samples:
Drum Samples – 1,000 drum samples, WAV 16-Bit 44.1 kHz.
Tron Audio – A selection of Andrew's most recent musical releases, full quality 24bit, 48kHz sample packs, Ableton Live production tutorial videos, remix packs and more.
Wax Trax Bass – Tom Shear shares a sound he made on a Waldorf Microwave XTk. 24-bit, 44.1k mono WAV files.