Should copy protection schemes like iLok and PACE be boycotted?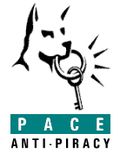 There seems to be a never ending discussion about PACE/iLok and copy protection in general.
Some people dislike these methods so much that they will not even consider buying a product anymore if it has one of these protection schemes.
Adam from Audio Damage is one of them.
He writes on his blog:
PACE doesn't stop piracy; any copy-protection system can, and will be, defeated. What PACE does do is prevent legitimate users of software products from using products which they've paid for.
Very similar to Microsoft's WGA; it fails to stop piracy, but causes lots of problems for legitimate users…
So, are you going to keep buying products with PACE/iLok, or are you going to (as Adam puts it) "keep doing business with companies that assume you're a criminal and treat you as such"?
Peter Kirn posted about this at CDM as well. Check the comments there and at Adam's blog for more opinions.