Sir Jordanius releases The Sir J Sessions Vol. 0 sample pack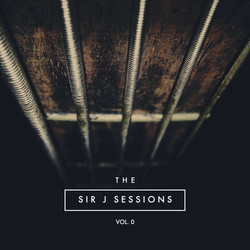 Sir Jordanius has launched The Sir J Sessions Vol. 0, a collection of samples that are derived and spliced from performances by Jordan "Sir J" Etienne.
Even though there are over 200 audio samples in this collection, "The Sir J Sessions :: VOLUME 0" is only the prelude to a series of many more sample libraries coming in 2015 which will focus more on specific instruments and characteristics (ie., a Volume dedicated to Muted Trumpet "Wah Wah" sounds, another Volume dedicated solely to disco and funk Guitar loops, etc.).
The sample pack is available to download at "name your price". All samples are completely free to use for any non-commercial or commercial reasons as long as proper credit is attributed to "The Sir J Sessions."
More information: Sir Jordanius / The Sir J Sessions Vol. 0