SkreemR – a new search engine for audio files on the web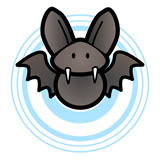 SkreemR is a search enigne which lets you find audio files on the internet. You don't need to install any software, just enter some keywords and let SkreemR find the songs your after.
SkreemR is a search engine; none of the songs on SkreemR are hosted on our servers. SkreemR crawls the internet for audio tracks and then provides the information here for you to listen, download, or find out more about audio that you are interested in.
You can use SkreemR to add audio files to your facebook profile and the SkreemR team continues to improve and expand the site's features, so hopefully it will soon include some sort of playlist feature as well.
I found the site to be quite responsive, returning a decent amount of results.
Link via Hongkiat.com