Sound Radix updates its plugins + Radical Bundle giveaway
Sound Radix has announced updates for its AutoAlign, SurferEQ, Pi, and Drum Leveler plug-ins for Windows and Mac.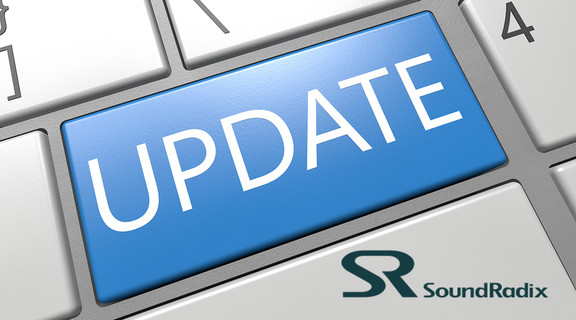 We've been working hard at making sure our software works with all the latest versions of the software you use, so today we are rolling out a huge update.

We've been getting enquires regarding 32 Lives compatibility with the new Logic Pro X update 10.1. We've completed early testing after the recent Logic Pro X 10.1 update and we're happy to report that so far everything seems to work as advertised.
Changes in Sound Radix plug-ins
General Updates (AutoAlign, SurferEQ, Pi)

Trial period changed to 14 days, and can now be further extended upon request.
Fixed bypass not working correctly in Pro-Tools.
Significantly reduced windows installer loading time.
Fixed a crash in OpenGL when running on very old windows drivers.
Fixed AAX 32-bit issues.
Fixed VST3 issues.

AutoAlign

Fixed crackles in Logic Pro X 10.1 due to change in host sample time reporting.
Retina display compatibility.

SurferEQ

Improved Harmonic Filter accuracy.
Fixed midi-mode switching not being recorded in automation.

Pi

Fixed silence in Logic Pro X 10.1 due to change in host sample time reporting.

Drum Leveler

Fixed inaccurate beat detection in Logic Pro X 10.1 due to change in host sample time reporting.
Fixed A/B not working correctly in AAX.
Fixed copying state from one AAX instance to another not working correctly.
Improved GUI performance.
Double clicking the I/O gain sliders returns them to default.
Sound Radix is also announced it is offering a chance to win the Sound Radix Radical Bundle ($499 USD value) to anyone who likes our Facebook page.

Simply like our page, enter your email address and you have the chance to win all of plug-ins. Even better invite friends to enter and you get a second entry.
The contest ends January 31st, 2015.
More information: Sound Radix