SoundBall – makes sound when you kick it
Aleksei Stevens has created the SoundBall, a Bluetooth-powered wireless toy that controls music and sound through motion.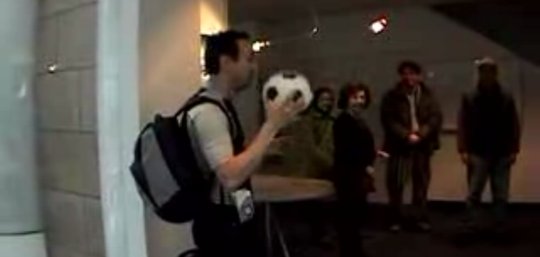 SoundBall
– sensors in the ball send information to a computer which makes sound
Aleksei writes:
A motion sensor keeps track of whether the ball is being hit, thrown, or spun, and then sends this information via Bluetooth to a computer, where it controls sound and music.
Visit the SoundBall page to see a video of the SoundBall in action.