One can never have too many Star Wars merchandise right? If you think so, then these R2-D2 speakers might be just what you'd like to put on your wishlist (delivery is expected in December 2007).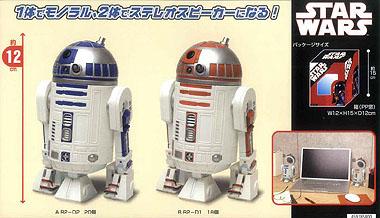 Star Wars R2-D2 speakers
Ad Dugdale from Gizmodo writes:
Sound quality isn't great and the 4.7-inch droid connects via a 3.5-mm audio cable (USB connection is, as yet, unconfirmed). Each speaker costs $20 (so order two if you want a pair) and it comes in red or blue
These 12cm tall models can now be preordered from National Console Suppurt Inc.