Related:
Beta Monkey
,
drums
,
metal
,
samples and sound libraries
Posted in
news
on Dec 17, 2010 -
0 comments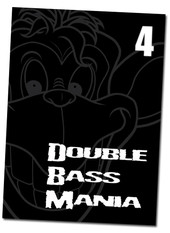 Beta Monkey has announced the release of Double Bass Mania IV: Groove Metal Drum Loops in REX2 format.
A brutal collection of power metal drum loops, Double Bass Mania IV is designed to take any metal project to new levels of ferocity and intensity. With rhythmic inspiration from Pantera, Lamb of God, and Strapping Young Lad, Double Bass Mania IV: Groove Metal delivers powerful metal drum tracks not found in drum sample libraries.

A two-CD set of 1100+ hard-driving, earth-shattering metal grooves, Double Bass Mania IV is focused in the 90-120 bpm tempo range. Double Bass Mania IV will give your metal chops a true workout and songwriting a must-needed source of inspiration. If you're a metal guitarist, bassist, or songwriter, Double Bass Mania IV: Groove Metal is the drum sample library you need for speed and brutality.
Double Bass Mania IV Groove Metal Drum Tracks features
Suitable for all genres and forms of metal and metal hybrid styles.
1100+ double bass grooves, variations, fills, one shots.
Focused Range of Tempos: 90, 100, 110, and 120 BPM.
Cohesive Drum Sounds: All drum loops are taken from the SAME recording session (all grooves, fills, one shots, etc., are sonically-matched). Change tempos. Change feels. Change time signatures.
Fully compatible for use with Double Bass Mania III.
Fully-Sampled Drum and Cymbal Samples: All drums used in recording Double Bass Mania IV are included as a multi-velocity sample collection. Includes all drums used as well as crashes, chinas, rides and hats. Add single voice accents where needed or sequence custom patterns.
Additional material: endings, breakdowns, extended fills.
REX2 format drum loops.
Double Bass Mania IV Groove Metal is available to purchase for $49.99 USD. The complete pack of 4 Double Bass Mania volumes is available for $79.99 USD.
More information: Beta Monkey / Double Bass Mania IV: Groove Metal Drum Loops