Related:
good cause
,
H.G. Fortune
,
Ian Boddy
,
Jack Hertz
,
Mark Mosher
,
music
,
Sound for Good
,
trees
Posted in
news
on May 02, 2012 -
0 comments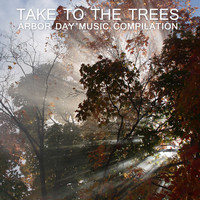 Sound for Good has announced Take to the Trees, a music compilation in support of Arbor Day's tree planting efforts.
Electronic Music Artists join forces on Arbor Day 2012 to raise support for trees on our planet by offering more than 4 hours of good music to everyone who donates to a good cause of saving our trees.

In celebration of Arbor Day on April 27th 2012. Sound for Good is giving you a lot of great music for your donation of just $1 USD (or more) to help plant more trees. Download a large collection of wonderful music from various artists with 100% of your donation going to the National Arbor Day foundation to plant trees.
The 20-track album includes tracks by Ian Boddy, Mark Mosher, Jack Hertz, HG Fortune and Inner Dreamer and many more.
More information: Sound for Good