Tape Dispenser with USB Hub
Earth Trek has announced their latest USB product, the Tape Dispenser USB Hub.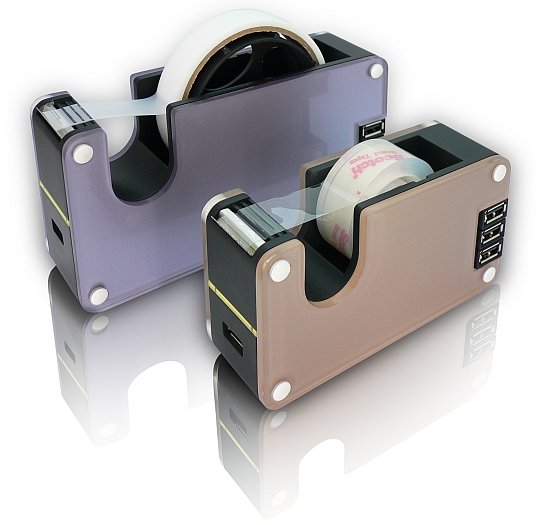 Earth Trek Tape Dispenser USB Hub
Looks pretty cool with those shiny LEDs and 180° independently turning rear ports. Just don't forget to notify your colleagues they should unplug it before grabbing it from your desk!