Tek'it Audio updates 8kut frequency cutter plugin to v2.0
Tek'it Audio has released version 2.0 of 8kut, a free frequency cutter effect plug-in for Windows and Mac.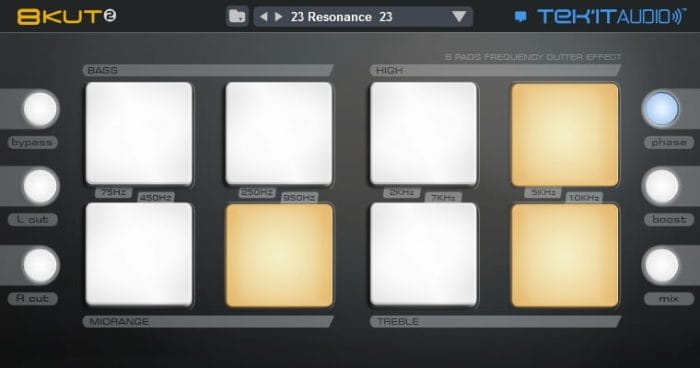 Our free 8-band frequency cutter effect plug-in 8kut has been updated to a new major version 2.0. 8kut 2 cut frequencies with the 8 pads, from bass to mids range, high mids and treble, and is designed with Dj's and live performance in mind.

This new version brings 8kut to Mac OS X in addition to Windows and add 64-bit support to both platforms. 8kut 2 comes with a "zero-delay filter" which sounds much clearer. The user interface has been redesigned to be bigger, cleaner and improve your workflow.
8kut for Windows and Mac (VST/AU) is available for download at no charge.
More information: Tek'it Audio / 8kut