The life of a vending machine
Trends in Japan reports about Ryuuichi Terada of Sapporo, Hokkaido, who has been taking a picture of the same Coca-Cola vending machine nearly every day for over two years, and intensely documenting the changes.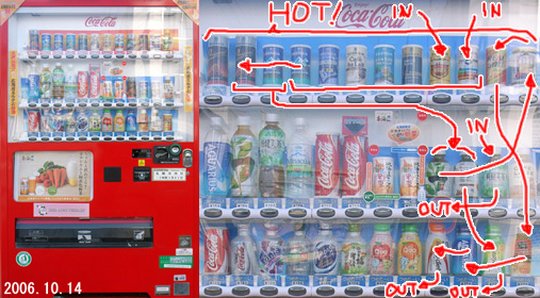 Ryuuichi keeps track of what's hot and what's not
Sven Kilian-Nakamura writes:
While I laughed off the premise immediately, I soon became hooked. Not only does he take daily photos, but he compares the photos to the previous year and draws John Madden-worthy diagrams explaining the daily changes. The addition of new products, stickers, and marketing gimmicks are all there in clear detail.
Read more here.
Ryuuichi Terada's Flickr page also shows many other Coke machines he finds on the road.