The New York City Journals: NYC in SimCity
In July 2006, some guy called Elliot started the New York City Journal blog, a place where you can find news and updates about Elliot's project of creating a 3D replica of the Big Apple.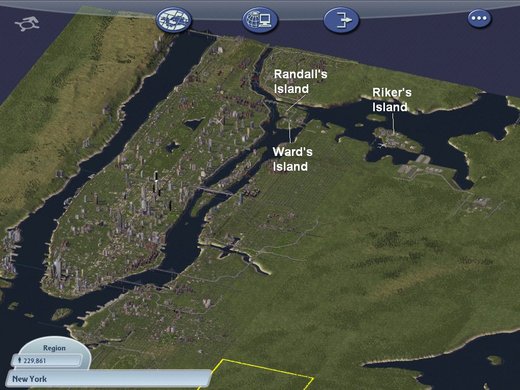 Region Map of NYC in Simcity 4
This recreation goes beyond a static 3D model, this replica actually comes to life in Maxis/Electronic Arts simulation and city-building computer game, SimCity 4. It will include many true to life details of New York all the way down to street level.

The project has been in the works for more than three years and is dedicated to replicating the five boroughs in SimCity. The blog will have features chronicling real news within the city, tourist information/guides, and much more.
Visit The New York City Journals to check the cool screenshots and to read more about this cool project.