Tonehammer releases Gnomehammer: Human Beat Box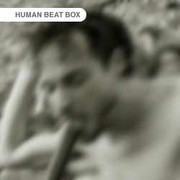 Tonehammer has released Human Beat Box, another free sample pack as part of the Gnomehammer December Celebration.
Human Beat Box (HBB) is one of those things that was cool, then uncool, then cool, then uncool and now its back with vengeance. Gnomehammer wanted to celebrate the trend by sharing a selection of new custom HBB patches made by human beat boxing through PVC pipes. The patch was recorded in our epic hall and the ensemble consists of four individuals with no successful history in beat boxing.
Gnomehammer Human Beat Box features
HBB PVC Pipe Ensemble (HBB recorded a series of PVC pipes in ensemble session):

Bass drum (10 round robin)
Snare drum (10 round robin)
Close hi-hat (10 round robin)
Open hi-hat (10 round robin)
High tom (10 round robin)
Mid tom (10 round robin)
Low tom (10 round robin)
Rimshot / click (10 round robin)
Note: This freebie is only available for 24 hours, so grab it while you can. We have tons more coming during December – so ensure you check every day …
More information: Tonehammer