Note: this post is from 2009, outbound links may be broken.
Universal charger for phones
Related:
cables
,
mobile
,
phones
,
random posts
,
technology
Posted in
random posts
on Feb 18, 2009 -
1 comment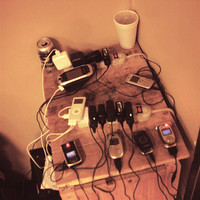 Just noticed this article over at BBC News.
The world's biggest mobile phone makers and network operators have backed plans to create a universal phone recharger.

Most manufacturers now produce chargers which work only with their own devices.

The re-charger will consume 50% less stand-by energy than today's models, the GSM Association (GSMA), an umbrella group for the industry, said.

Firms to back the plan include Nokia, Motorola, Samsung, Sony Ericsson, LG, T-Mobile, Orange, 3, AT&T and Vodafone.
Yes please! All these different chargers and cables are teh suck! Would be nice if digital camera manufacturers take notice as well.