Up to 50% off Voxengo Deft Compressor, GlissEQ, Shinechilla & SPAN Plus
Voxengo's automated voting system has launched group buys for selected Voxengo effect plug-ins.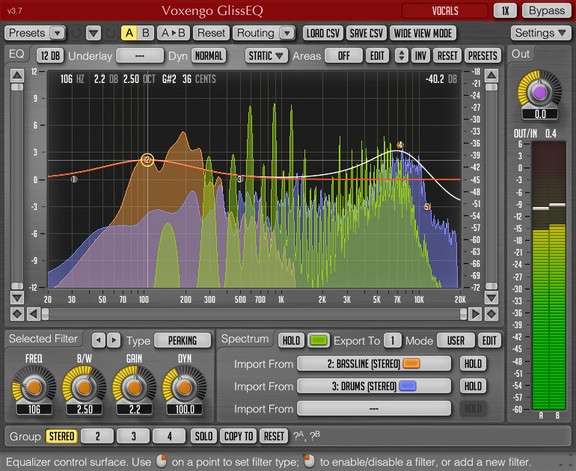 Save up to 50% off the GlissEQ dynamic equalizer plugin for Windows and Mac.
Voxengo Group Buys
Deft Compressor, an audio signal compressor plug-in. The characteristic feature of this compressor is its ability to produce "slim" and "slick" sounding compression, with intelligibility enhancement effect.
GlissEQ, a dynamic parametric equalizer plug-in. The most interesting and unique feature of GlissEQ is the dynamic behavior of its filters.
Shinechilla, an experimental creative sound effect plug-in. Shinechilla allows you to generate and blend 2nd, 3rd and 4th harmonics with the original dry sound. The harmonic generation process offered by Shinechilla is quite unique on the plug-in market since it produces almost no intermodulation distortion.
SPAN Plus, a real-time "fast Fourier transform" audio spectrum analyzer plug-in. SPAN Plus is an extended version of the freeware SPAN plug-in: SPAN Plus provides several additional features such as PNG file export, real-time spectrum import/export and static spectrums display.
The group buy voting stage for these plug-ins ends July 12th, 2013.
More information: Voxengo / Group Buys