Variety Of Sound reveals BaxterEQ details
Variety Of Sound has released more details on BaxterEQ, a transparent mastering and mix buss shelving EQ plug-in for Windows.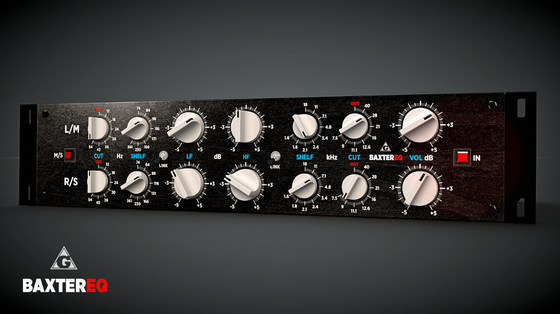 Variety Of Sound BaxterEQ
BaxterEQ features
Finest tonal sweetening and finishing which always stays true to the source

natural and accurate bass response
authentic analog like HF curve rendering
smoothest shelving operation

Perfect support for the mastering chain

stepped controls throughout for repeatability and matched channel operation
full dual channel layout
full mid-side encoding support
per channel level control for unflawed A/B match

Artifact free technical design

low ripple and distortion filter implementations
64bit floating point internal processing
oversampled for superior impulse response

Well-selected key frequency settings

Baxandall shelving filters

LF @ 74, 84, 98, 116, 131, 166, 230 and 361 Hz
HF @ 1.6, 1.8, 2.1, 2.4, 3.4, 4.8, 7.1, 11 and 18 kHz

2-pole Butterworth filters

LC @ 12, 18, 24, 30, 36, 43 and 54 Hz
HC @ 7.5, 9, 11.1, 12.6, 16, 21, 28 and 40 kHz

An additional analog signal path emulation provides some subtle but precious stereo imaging improvements.
BaxterEQ for Windows (VST) will be available in September 2011.
More information: Variety Of Sound