WaaSoundLab launches Summer Sale – 30% off
WaaSoundLab has launched its Summer Sale, offering a 30% discount on its sample libraries for a limited time.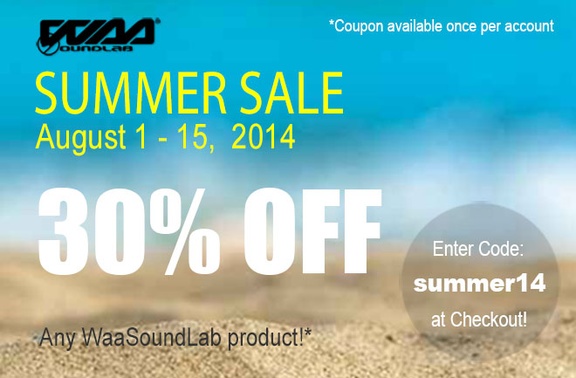 Now through Friday, August 15th take a 30% discount on your order at WaaSoundLab!*

*Just match the code summer14 with your purchase and start saving now!
More information: WaaSoundLab