Want to overcome your fear of heights?
The Grand Canyon glass Skywalk has opened! The Skywalk is rising 4,000ft (1,220m) from the canyon's floor and 70ft (20m) beyond its rim. Maybe not the best place to try to overcome your fear of heights…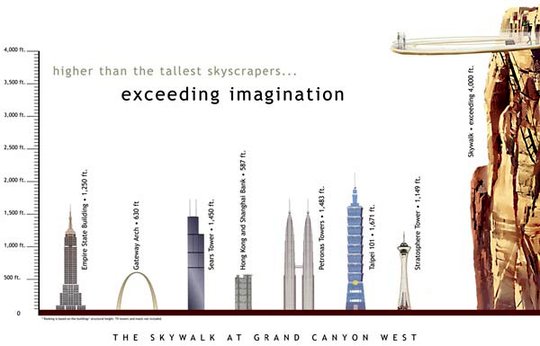 Grand Canyon Skywalk height compared to some of the tallest buildings in the world
When I first saw an image of this thing I thought it was a fake, it looks quite surreal (I don't think I'm the only one who thought it wasn't real…)
I don't have a huge fear of heights, but looking at this skywalk doesn't make me want to visit this site any time soon…
More details on the Grand Canyon Skywalk at BBC news and the official site.