Where did all my money go?
If you can't figure out where all your money goes, there is a new web 2.0 service in town: expensr (it's beta, obligatory missing vowel and extra "r" in the name, what more do you want?).
expensr is a free online personal finance manager.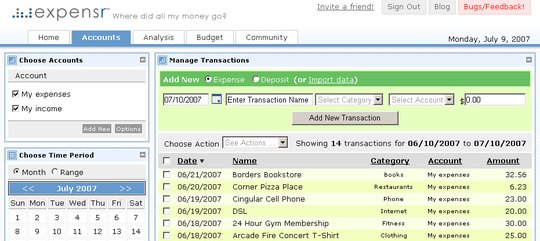 expensr demo screenshot
Since expensr is still in beta, features are added regularly and bugs are fixed (you can report/suggest bugs and features). Check the live demo of expensr, or sign up for a free account.
If you're on facebook you might also want to check iSpend, expensr lite for facebook.
Some alternatives to expensr are Yodlee.com and Buxfer.
Link via Download Squad