WOK releases Emonizer micro-pitch shift effect plugin
WOK has announced Emonizer, a free micro-pitch shifter effect plug-in for Windows.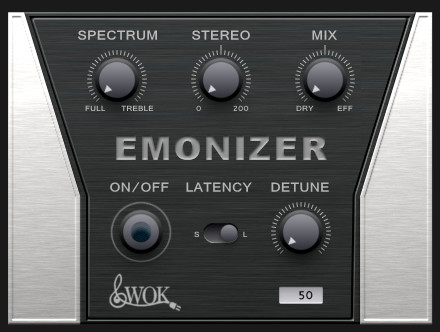 Stereo micro-pitch shifter for thickening vocals, widening guitars… Download for free on Facebook!
Emonizer for Windows (VST) is available to download at Facebook (no Facebook account required). It will be available from the WOK website later.
More information: WOK