This blog post rounds up 13 weird/out of the ordinary-type of keyboards like a Roll-up keyboard and the I-Tech Virtual Keyboard (laser).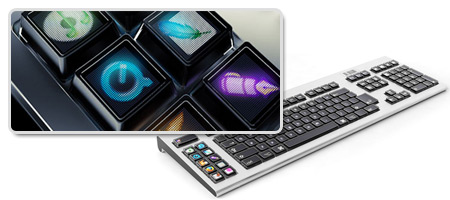 Optimus keyboard: I'd love it, but it's too expensive and specs keep changing…
They call it "13 Computer keyboards you've never seen before" but if you read the tech blogs/news they certainly won't all be new to you (I recognized 7 myself).
The Hongkiat post has links to all the different products mentioned (click the product titles).