2CAudio has announced the launch of its 2015 Winter Holiday Sale, offering 30% off on all its products until the end of the year.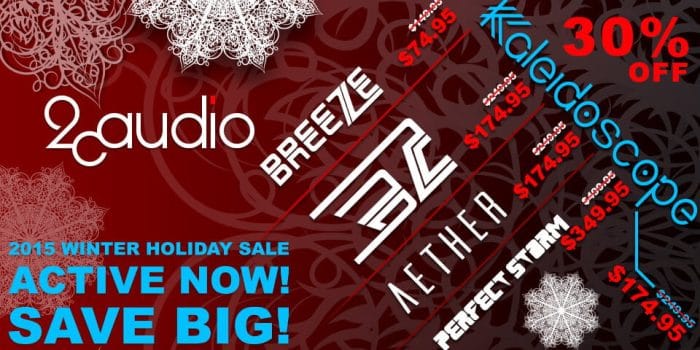 Happy Holidays! We hope you all had a wonderful 2015.

It is once again time for the annual 2CAudio Winter Holiday Sale. Now is your chance to join some of the world's leading artists, producers, and engineers, and save big on all 2CAudio products.

This holiday season we are offering the best discounts we have ever offered: 30% off all products! There has never been a better time to join the family!
The sale ends December 31st, 2015.
More information: 2CAudio