5Pin Media has launched Hybrid Afro-Indian Percussion, a sample pack that offers a cohesive set of percussion parts specifically arranged for use in Contemporary, Ambient, Electronica and Cinematic styles of music.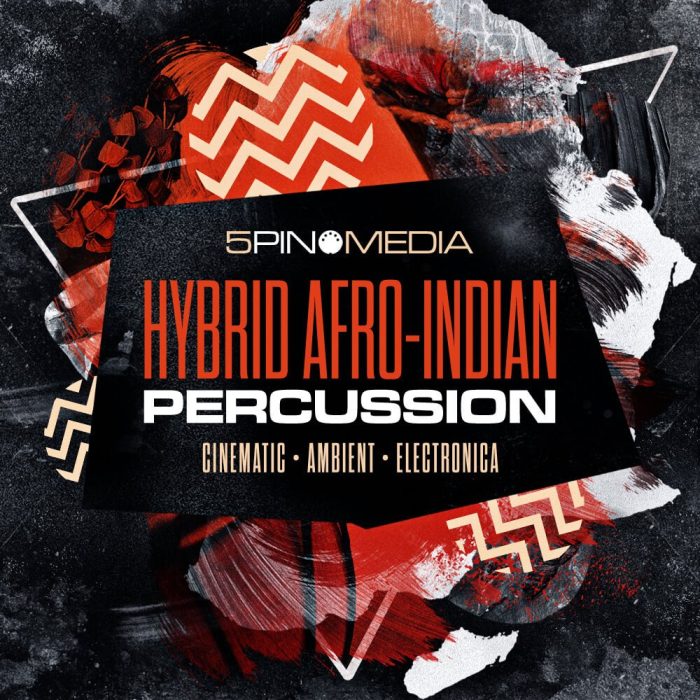 The pack includes nearly 400 kit loops, as well as 119 bonus backing loops and 286 MIDI groove templates derived from selected loops featured in the pack. These faithfully capture the timing and groove of the live percussion performances.
All of the percussion parts were played by the legendary KV Balakrishnan (AKA KV Balu) to a variety of backing beats at 140bpm and assembled into no fewer than 32 kits (392 loops) featuring instruments such as Djembe, Udu, Kanjira, Tabla, Darbuka, Doumbek, Dholak, Cabasa and Salangai.

In addition to the kits there is also Cajon, Udukkai and Tabla (80 loops) on offer. Balu's mastery at creating rhythmic layers not to mention drum tone modulation is second to none and is just one of many outstanding features of this collection.

Special mention needs to be made of the recording technique used in the creation of the kits. Various parts were captured by recording an instrument in Mono over two takes and then assembling the takes as L-R to form a stereo version. This is a technique used for creating a wide cinematic soundstage and is very effective in certain applications. For traditional spatial arranging using panning all of the percussion parts other than the Ensembles are of course also presented as mono.
The sample pack is available from Loopmasters for £24.95 GBP.
More information: 5Pin Media