Prime Loops has added some more Bullyfinger sample packs to its product catalog.
808 vs S950 features a collection of lo-fi and gritty drum one-shots taken from the Roland TR-808 drum machine and run through the Akai S950 sampler.
What if we took every sound from the world's most famous drum machine and ran it through our favourite 12-bit sampler?

808 VS S950: Hard, snappy, classic drums sounds with a slightly gritty feel!
808 vs S950 features
17 Cymbal and Hat One-Shots.
13 Kick One-Shots.
10 Mixed One-Shots.
18 Percussion One-Shots.
13 Snare and Clap One-Shots.
15 Tom One-Shots.
The pack is on sale for £3.95 GBP for a limited time (regular £6.95 GBP).
Also available is Toy Drums 5, a fresh batch of 8-bit, crunchy, lofi drum one-shots ready to drag-and-drop into your favorite sampler.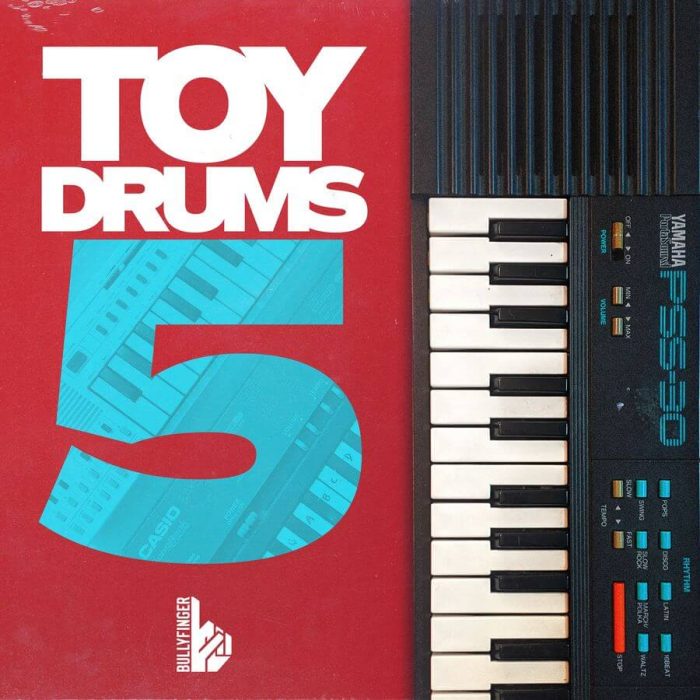 Another lo-fi, plasticky volume of Toy Drums! For number 5 we dove into some more obscure toy drum machines, home keyboards and vintage drum toys and then recorded them through high-end analog hardware. These are the sounds you'd be blasting when your mom yelled up the stairs about her headache!
Toy Drums 5 features
20 Cymbal One-Shots.
16 Kick One-Shots.
26 Misc. One-Shots.
21 Percussion One-Shots.
19 Snare One-Shots.
Toy Drums Vol. 5 is on sale for £7.95 GBP (regular £14.95 GPB).
More information: Prime Loops