8Dio Productions has launched another community driven project titled FREE Home, offering you the chance to be part of the creation of a sample library by submitting your own recorded sounds.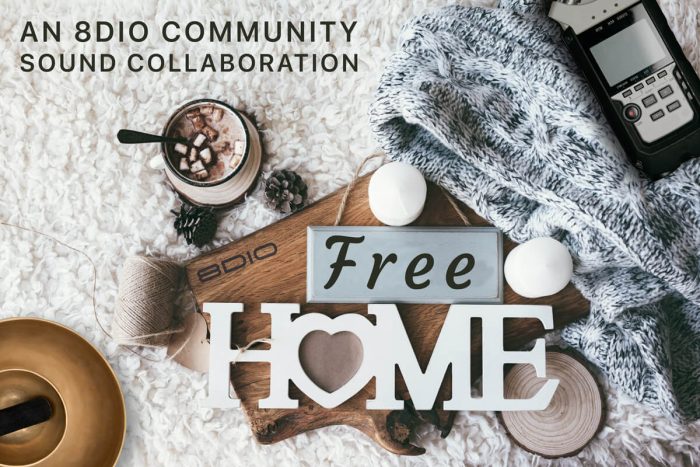 With this project, we aim to keep a positive perspective on the current world situation, and we want to hear your perspective through samples using everyday items like musical instruments, synthetic instruments, or obscure objects. Wherever you are in the world, we want you to translate how you are feeling into recordings.

The 8Dio team will provide 50% of all the samples in the library, and the community will provide the rest, and everyone that participates in FREE Home will receive the finished library for FREE. All we ask is that you create 5 of the most healing homely sounds you can produce and send them to us! 8Dio will then edit, program, and design the entire library, which you will receive for FREE on once finished!
Join the project by submitting 5 or more sounds from your home before May 1st, 2020.
More information: 8Dio Productions