8Dio Productions has released the New Acoustic Grand Ensembles Vol. 1, an updated version of the Kontakt instrument library.
The library contains five different Grand Ensembles: Concert Grand Piano, Acoustic Guitar, Xylophone, Glockenspiel and Tubular Bells. All containing multiple microphone positions.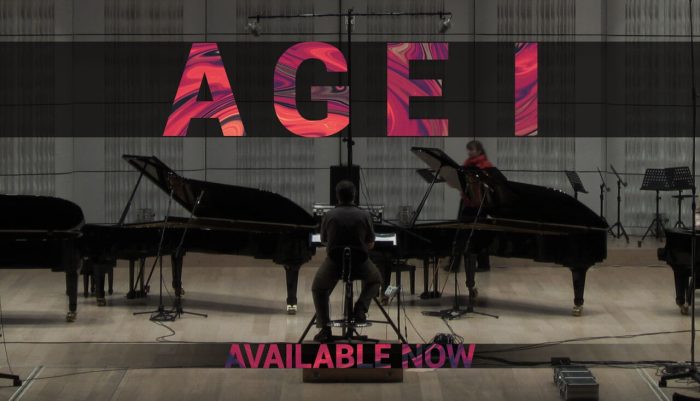 Something magical happens when you take several Concert Grand Pianos, put them in a magical hall and surround them with microphones. It is no longer a piano, but something more than a piano. A tiny Glockenspiel or Xylophone becomes so much more when they are played in larger ensembles.

All the Grand Ensembles were recorded in several different ways depending on the nature of the instrument. The Grand Piano Ensemble contains articulations such as Sustains, Staccato and Tremolo, but we also recorded the ensemble with Plucked Sustains, Fast Glissandi, Cluster Variations and Rhythmic/Percussive FX.

The Acoustic Guitar Ensemble contains both Sustains, Staccato, Bartok, Harmonics and Tremolo, but also a variety of different Rhythmic Patterns and Group Chords, which are all of course Host Tempo synced.

Other Grand Ensembles such as Xylophone, Glockenspiel and Tubular Bells each have their own deep-sampled set of articulations custom designed for the nature of the instrument.

The New AGE Vol. 1 contains up to 12 different microphone perspectives. Each divided into 5 Ensemble perspectives (Mix, Close, Decca, Far, Wide) and 3-7 Spot perspectives (spot 1-7). The flexibility of microphone positions allows you to dial in the perfect sound for your production. In addition AGE also comes with a wealth of convolution presets, so you can add otherworldly flavors to your sound.
The New Acoustic Grand Ensembles Vol. 1 is on sale for $98 USD until February 1st, 2019 (regular $198 USD). Requires Kontakt 5.6 or higher, full version.
More information: 8Dio Productions