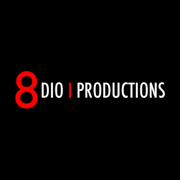 8Dio Productions has announced Free Angels, a new crowd-based sample library.
We have created some of the most heavenly sounds imaginable and we want YOU to join us in making this the most stellar collection of beautiful sounds ever. All we ask is that YOU create 5 sounds for the library and you will receive the ENTIRE library for FREE. We will process, edit, program, design and distribute the entire library. We will also contribute with 50% of the library materials to ensure we have the absolute best quality.

The only guideline is to record/produce the 5 most beautiful sounds you can. It can be anything from gorgeous pads made with your guitar to the sound of kids playing on a playground, ethereal vocal textures to birds in the forest. Whatever it beautiful to you.
The Free Angels submission deadline is March 1st, 2013. The library will be released shortly after.
More information: 8Dio Productions / Free Angels