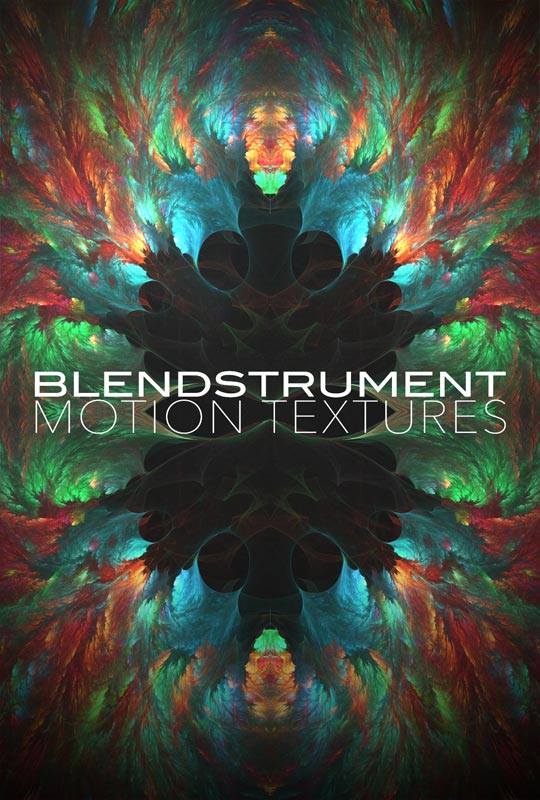 8Dio Productions has announced the release of Blendstrument Motion Textures, a Kontakt instrument by Troels Folmann and Mario Bajardi.
The Blendstrument is a deep creative environment that gives you the ability to create an entire new instrument with a single click of a button. The Blendstrument has an infinite amount of combinations and can never produce the same instrument twice. It can generate anything from the most beautiful angelic ambiences to pulsing filmic motion textures, anything from dark and disturbing textures to the most extraordinary EDM drums.

The Blendstrument Motion Texture Edition was created around an advance PULSE architecture that allows the instrument to PULSE between different samples in sync with your DAW Host-Tempo. In addition it contains over 300 hand-crafted Rhythmic Convolutions that creates a textural delay to the Blendstrument. The Blendstrument also comes with a full REVERSED patch, which gives that backwards feel to the Blendstrument. We also added our newest Chaos FX 3.3 and a brand new Panorama architecture that allows individual tuning and panning of each sample layer.

The Blendstrument contains over 21GB of content (compressed to 7.5GB) created by Prof. Mario Bajardi by using a very complicated chained setup that includes a full KYMA system and ability to physically draw waveforms in real-time.
Blendstrument Motion Textures is available for purchase for the introductory price of $149 USD until March 1st, 2016 (regular $199 USD).
More information: 8Dio Productions / Blendstrument Motion Textures