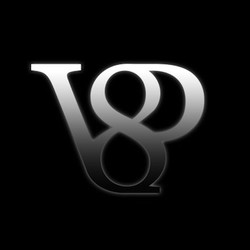 8Dio has announced the V8P loyalty program, a tailor-fitted program, designed exclusively for the most amorous 8Dio consumers.
Sparked by countless requests from customers asking us for individualized libraries, this is our way of saying thank you to our most loyal supporters – and our way of setting a new bar in sampling.

The V8P loyalty program provides you with exclusive access to our most imaginative, creative and unrivaled products, while also offering a variety of additional services and incentives with other leading audio retailers. The loyalty program is your key to a new world of semi-custom library collections, designed with- and for our customers. The collections will retail from $999 and up and will be available to all qualifying applicants. Any 8Dio customer who has purchased more then $1999 will be eligible for the V8P program.

Our passion is to create unique sounds and one-of-a-kind instruments, to provide you with the best tools and the best user experience. With the V8P collections, we are taking that concept to the next level. We have spared no expense and are delighted to finally share the first of many collections that will come to you through our V8P loyalty program – 8W.

8W is the first in a series of products that are exclusively available for V8P members. The library, recorded in one of the greatest symphony halls in the world in 96Khz and using 8 microphone positions, contains the largest epic symphony orchestra ever sampled: 240 players across strings, brass, percussion and woodwinds. On top of the classical orchestral sections, the library comes with custom sampled analog synthesizer ensembles and top of the line modern sound design patches – all created and specifically designed to match perfectly with the sound of the orchestra. It truly takes the concept of hybrid orchestral music above and beyond. 8W will be ready for release in late September.
All qualifying existing customers will receive a private invitation and instructions on how to join V8P. Invitations will start to go out in medio September.
To stay informed about V8P and 8W in the meantime (upcoming demos by a number of highly accomplished professional composers for example), all you have to do is hit "like" on the V8P Facebook page. Once enrolled into the V8P program, you will have access to all of the information and benefits.
More information: 8Dio Productions