99Sounds has launched Digital Malfunctions, a sample pack featuring 350 digitally processed audio loops crafted by Timur Arynov of MyOSS.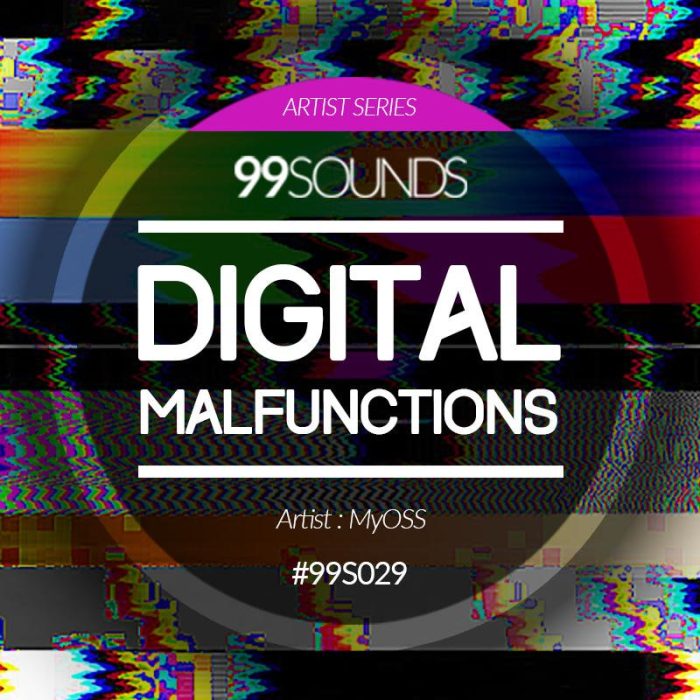 Continuing where Dark Engine left off, Digital Malfunctions is a set of noisy rhythmic loops and sound effects crafted using a variety of creative sound design techniques. Timur was kind enough to provide a bit of insight into the creative process that went into the creation of this loop library. Here's what he had to say about Digital Malfunctions:

"Thank you for downloading this free sample pack! I hope it will bring inspiration and new flavor to your productions.

I always liked abstract loops and interesting glitchy textures, and it was an exciting challenge to create sounds that I would easily use in my experimental electronica productions. And by the way, I'm a big fan of Richard Devine and Ivo Ivanov. :)

The main source of all small sounds is heavily processed field recordings of city ambiance, but it would be boring just to chop and rearrange them, so I decided to make it almost fully randomized. Sampler played random notes with random length. Then it was processed with long fx-chain, in which the parameters were randomized as well. The only steady thing was tempo syncing.

If you have any questions, please contact me via the MyOSS Bandcamp page."
Digital Malfunctions is a free 389MB download at 99Sounds (449MB uncompressed).
More information: 99Sounds / Digital Malfunctions