Applied Acoustics Systems has announced that the 2020 Super Hot Summer Sale has been extended for a few more days. AAS is offering a 50% discount on all its synthesizer instruments, audio effects, sound packs and bundles.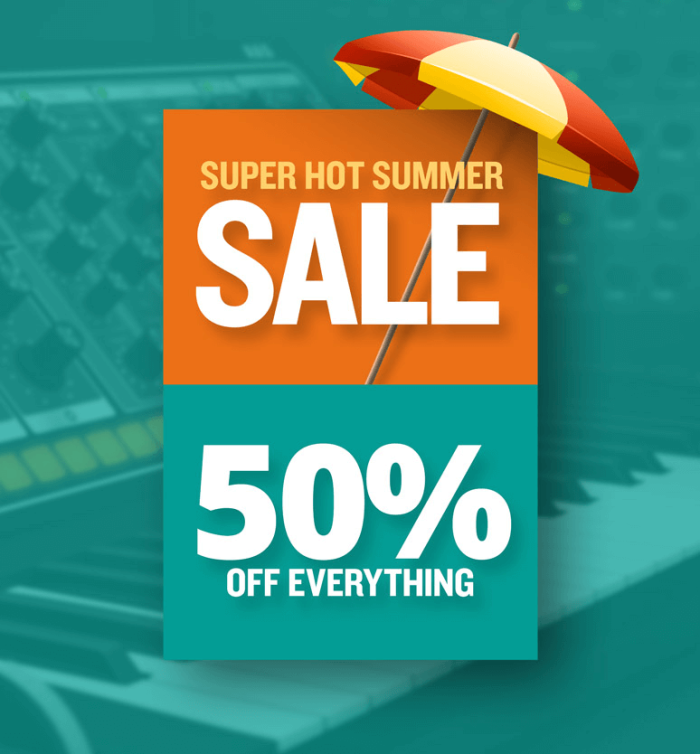 The sale includes:
The Integral (all plugins and sound packs): $449 USD.
Chromaphone 2 + 14 Packs: $195 USD.
Strum GS-2 + 8 Packs: $149 USD.
Ultra Analog VA-3 + 16 Packs: $199 USD.
String Studio VS-3 + 10 Packs: $165 USD.
Modeling Collection: $249 USD.
Libraries Bundle: $249 USD.
Lounge Lizard EP-4, Strum GS-2, Chromaphone 2, String Studio VS-3, Ultra Analog VA-3: $99 USD each.
Objeq Delay: $69 USD.
All Sound Packs: $19 USD each.
All upgrade options are on sale at 50% off as well. Also available from distributor Plugin Boutique, the offer expires September 8th, 2020.
More information: Applied Acoustics Systems