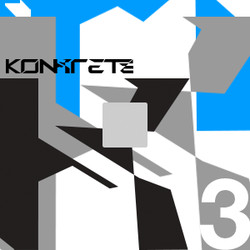 Ableton has announced the release of the Konkrete Drums 3 Ableton Live Pack by Soniccouture, featuring a collection of percussion kits created with unusual gear and inspired recording techniques.
Soniccouture's Konkrete Drums 3 utilizes (and sometimes brutalizes) all manner of musical instruments – from the high-end, to the esoteric to the just plain weird – in the mad pursuit of never-before-heard hits, kicks, punches, thuds, bangs, klangs and shudders.

Great care has been taken to extract maximum musical usability and flexibility out of the decidedly unorthodox sample material. As with Konkrete Drums 1 and 2, all sounds are organized into kits, each of which opens as a Drum Rack – complete with an array of useful macro controls and effects that let you completely shape and transform beats on the fly.
The Konkrete Drums 3 pack is available to purchase for 39 EUR. Konkrete Drums 1, 2, and 3 are now also available as a bundle, priced at 89 EUR.
More information: Ableton / Konkrete Drums 3