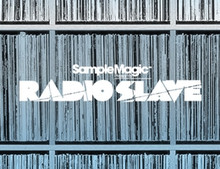 Ableton has released Radio Slave for Live, a new New Partner Instrument by Sample Magic.
Get the unique sounds of legendary techno DJ and producer Radio Slave, perfectly integrated into Ableton Live.

This techno toolkit includes over 500 MB of synth, bass and drum loops, as well as customized Instrument, Drum, and Effect Racks. Combine, edit, and personalize the sounds to build your own tracks.
Radio Slave for Live features
133 Drum Loops – divided into three styles called "Heavy," "Lite," and "Thrash."
98 Top Loops – drum grooves without low frequencies; perfect for layering and adding texture to your own beats.
87 Synth Loops – chords, melodies, and sound effects. Clip names include the key, making it easy to mix and match various loops.
53 Bass Loops – synth bass loops in a variety of styles, from punchy to ultra-low. As with the synths, clip names include the key.
1 Drum Rack and 14 Instrument Racks featuring 295 Drum Hits – make your own loops using exclusive sounds from Radio Slave. Convenient controls let you quickly select from the range of samples.
The sound library is currently available to purchase for 40 EUR (regular 59 EUR), as part of a limited time 33% OFF sale.
33% Off Sale
Ableton Suite 8, Live 8, Live Intro, as well as all upgrades to Ableton Suite 8 and Live 8.
Max for Live, all Ableton Instruments, all Partner Instruments as well as crossgrades from Max for Live to Max 6 and crossgrades from Max to Max for Live.
Not valid for purchases of educational versions, not-for-resale versions (NFRs) and institutional site licenses.
Not valid for purchases of Ableton merchandise.
Purchases must be made between June 13 and June 15, 2012 from the Ableton web shop.
More information: Ableton