Ableton Live has announced the release of a public beta of version 9.2 of its Live music production software for Windows and Mac.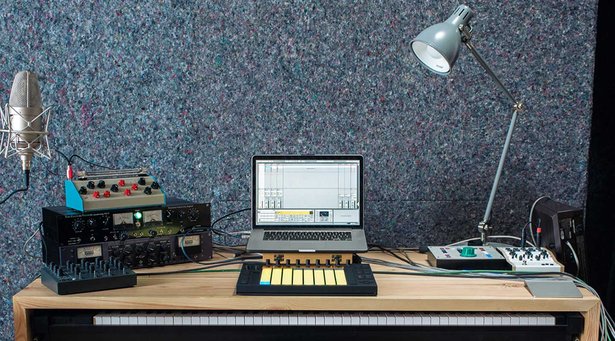 Live 9.2 is coming soon. This free update brings a number of significant improvements and additions to both Live and Push and is available for download as a public beta version.
Changes in Live 9.2
Improved warping — Live 9.2 introduces several refinements to Live's audio warping engine. The Complex and Complex Pro modes now feature punchier transients, even at extreme settings. Auto-Warp and downbeat detection has been improved to better recognize when audio has a fixed tempo (as is often the case with electronic music) and warp it accurately.
Latency compensation — Live 9.2 also introduces a number of latency-related improvements. Sets that contain Max for Live devices or third-party plug-ins now have lower latency. And automation is now fully latency compensated.
Tuner included — Along with further under-the-hood improvements, Live 9.2 also comes with a new Tuner device – sure to come in handy for guitarists or anyone else who uses hardware instruments.
64 pads for Push users — For users of Push, the Live 9.2 update introduces the ability to use all 64 pads to play drums and quickly flip back to 16 pads for step sequencing.
Further Push refinements — The Live 9.2 update also brings improved aftertouch implementation to Push's pads and the addition of aftertouch to many of Live's core library sounds. In addition, Push's touchstrip can now be used for modulation wheel control as well for pitch bend.
The Live 9.2 public beta for Windows and Mac is now available for download. More details are available in the release notes.
More information: Ableton / Live 9 Beta