Ableton has released Live 9.7b1, a beta version of the upcoming update to the music production software.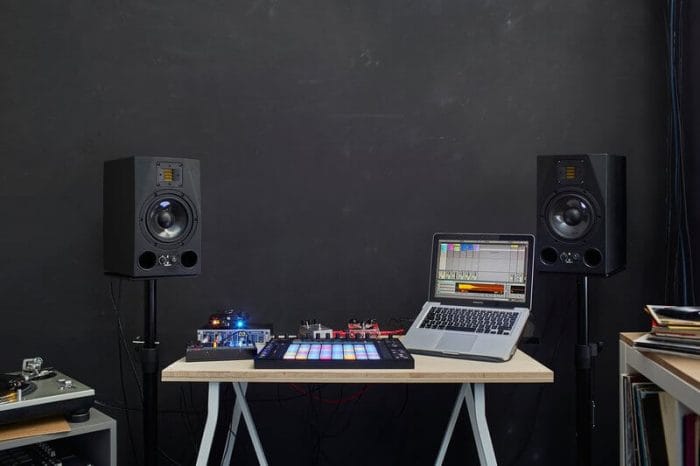 Live 9.7 is currently in beta and will be released later this year. If you're into slicing samples for your beats, this free update to Live 9 will bring some big improvements.

For the new Push, improved sample slicing functions, a new 16-velocity drum layout and a bunch of other other on-screen workflow improvements mean slicing, recording and programming beats is better than ever.
Changes in Live 9.7b1
Improvements and feature changes:

The Link beat time will be realigned when starting Live's playback with Tap Tempo or via Looper.
New Simpler Slicing modes (Beat, Region, Manual) are now available.
As a consequence of the new Simpler features, Live Sets created with this version cannot be opened with previous versions anymore.

Bugfixes:

When resizing the left edge of a frozen Clip to the left, audio would still begin playback from the Clip's former start position.
Live would crash when canceling a freeze action, if this was performed on a previously frozen and flattened Clip.

Changes for Push:

The new Simpler Slicing modes are available on Push.
It is now possible to set the color for Tracks, Clips and Drum Rack pads from Push 2.
It is now possible to adjust the Input and Output audio routing and the Monitoring state from Push 2. This is accessible via Track Mix Mode, where a dedicated 'Input & Output' button is added.
Introduced a third layout for Drum Racks and Simpler's Slicing mode, which enables triggering the currently selected pad / Slice with 16 pre-defined velocities.
When transport is active, a progress bar on the display indicates the playback phase for each of the currently playing Clips.
Added a visual feedback for the count-in on the Push 2 display.
The Push 2 Firmware has been updated to version 0.59. This delivers a new pad algorithm that improves the sensitivity of Push pads when playing with wrist pressure. It also contains a fix for cases where Push 2 buttons might double-trigger, and improves the stability of the MIDI data sent from the Push encoders.
Improved the matching between pad and display colors on Push 2.
Improved the matching between Live and Push 2 colors.
On Push 2, the color white in Live is translated as yellow, since white is used to indicate selection.
The intensity of the LEDs in the lower display buttons has been dimmed to create more contrast against the currently selected track.
Improved the performance when moving the Session Ring horizontally with Push.
When routing via Push 2, Pre FX, Post FX and Post Mixer routings are available in a separate list, in order to reduce the amount of routing sources.
When the focus is set to Arrangement View, 'New' is not available on Push anymore.
The Push Record button now takes into account Live's focus on Arrangement and Session View. If the focus is on Arrangement View, the Session Record button will trigger Global Recording, while the Shift + Record button will trigger / stop Session Recording. The logic is reversed when focused on Session View.
Session Record and Arrangement Record are now independent from each other.
Different sensitivities are in place for the Push 2 pad matrix, depending on the function of the pads in the current layout. This is specifically aimed at avoiding inadvertently changing the loop selector while playing Drum Rack pads.
It is now possible to delete the currently selected Clip in Arrangement via Push 2.
If the selected Clip was in Arrangement View, Push 2 would not display its content in Clip View.
When step-sequencing a Clip in Arrangement View, the playhead would not be shown on Push 2.
When a Drum Rack or Instrument Rack was frozen, it was still possible to edit the Chain's mix parameters.
The Clip length would not be displayed in Clip View, when performing a recording with Fixed Length.
More information: Ableton