Ableton's latest blog post Drop It: The Kick in Electronic Music has David Abravanel take a look at the history of electronic kick drums.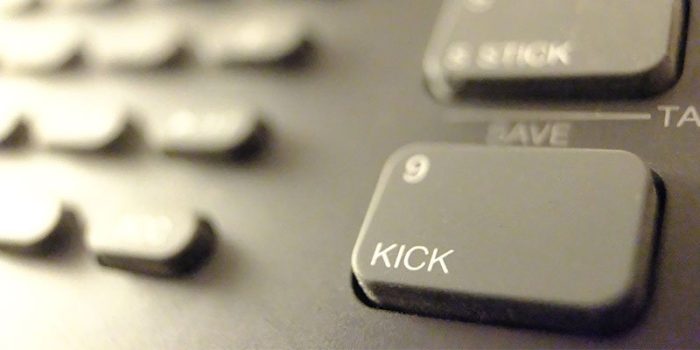 If you listen to electronic music – especially dance-oriented genres – then you've felt that moment of being one with the kick (otherwise known as the bass drum). More than just the shock of a beat drop, there's that moment when your ears and body just lock in with the pattern of the kick drum. Whether it thuds, pounds, stabs, or rumbles, the kick directs you when to swing, when to jump, when to nod, when to throw your hands up in surrender.

But what is it that's so magical about those kick sounds, anyway? Where do they come from? How can you maximize the impact of the kick in your own productions? Here, David Abravanel gives a brief overview of the sonic history and DNA of the electronic kick.
Accompanying the article is a free collection 30 drum kicks in two "Kick Lab" Drum Racks for Live. All sounds were made with Ableton devices and Wav samples are included.
A free Live Set featuring the synthesized setups for all the sounds is available as a free download as well (requires Live Suite 10).
More information: Ableton