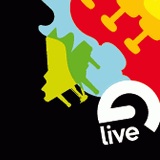 Ableton has released version 8.2.2 of its Live and Suite music production software for Windows and Mac.
Changes in Live/Suite v8.2.2
Added bank names for Amp instant mapping, which in turn fixes a problem with the Axiom DirectLink control surface.
Fixed problems with the Mbox2 related to non-integer sample rates.
Added control surface support for Akai Professional LPD8.
From now on, betas will ask to check for updates only once a week, and starting a week after first run.
the "Peek" button on the Axiom Pro now works as a momentary control.
Max for Live also received a number of improvements and feature changes:
Devices inside Racks can now be accessed via the Max for Live API.
Return tracks can now be observed via the Max for Live API.
Live devices and parameters can now be much more easily mapped to controls in Max devices. Devices can safely be moved within a Live Set without breaking any existing mappings. Also, devices and Sets can be saved and loaded without breaking existing mappings.
Check the release notes for details.
More information: Ableton