Abletunes has announced the release of Mixing & Mastering Tools, a free collection of Live Racks that simplify common tasks such as equalization, low-end control, stereo imaging, etc.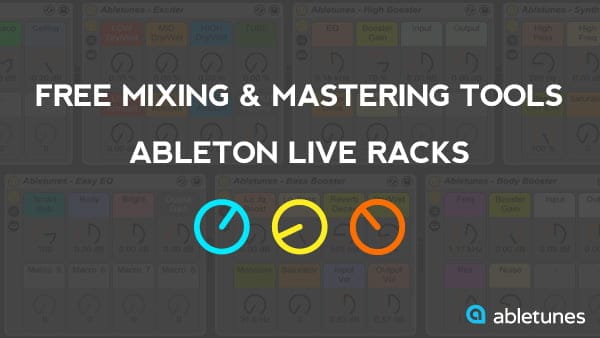 You may find some of them in our Ableton templates. Actually we were planning to sell them, but decided to offer them for free because we think you're awesome!

Using only Ableton's built in plugins and effects we've designed a set of useful racks for mixing and mastering purposes. Each rack comes with useful macro controls for key parameters, but you can always dig deeper and open them up to customize everything to fit your needs perfectly.

In this pack you will find 8 expertly crafted free Ableton Live racks that will save your time and bring your tracks to the next level!
Mixing & Mastering Tools is a free download for Ableton Live 9 (Standard).
More information: Abletunes / Mixing & Mastering Tools