cbasounds has launched Foley Household, a VST rompler instrument featuring the sounds of everyday objects.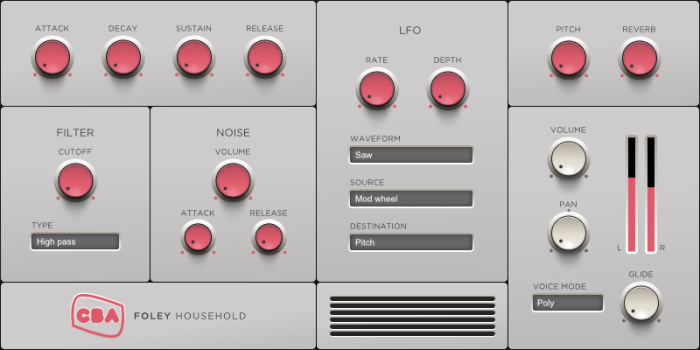 Chairs, washing machines, dishes (and broken dishes), glasses, pots, pans, furniture, cutlery, toilet flushes, lockers, jars, light switches, dripping faucets, squeaking doors and wooden floor, varied housework sounds…

Add everyday "noises" to your music. Sounds that anyone can recognize (well, if you want to), homely, close, warm…

You get 96 samples inside the plugin and a pack with more than 220 samples as individual wav files (44,1kHz – 24bit).
Foley Household features
Low and high pass filters with cutoff frequency.
Polyphonic, mono or legato voice mode with glide time.
Reverb.
LFO oscillator (sine, tri, saw, square, exp) you can map to modulate pitch, pan or expression.
Low CPU usage.
ADSR.
White noise layer.
96 samples (in piano roll, from C0 to B7).
High quality samples: 44,1 kHz – 24bits.
The plugin comes in VST format for Windows and Mac, priced at 19 EUR.
More information: cbasounds