Dustyroom has announced the release of the Static Kit, a collection of ambient sound effects that were synthesized to sound as they come from old-school analog devices, such as vinyl and cassette players.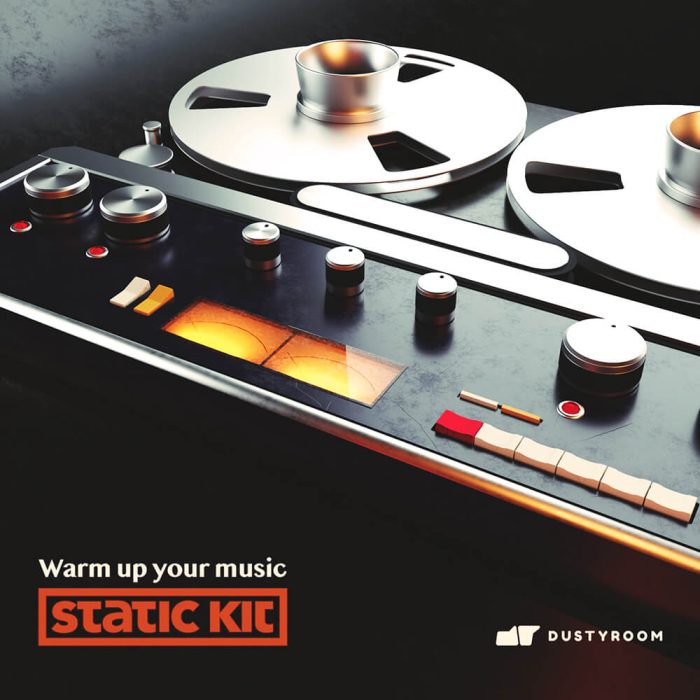 The sounds in this pack can be used to add texture to music or as sound effects to achieve that warm nostalgic atmosphere.
Static Kit is a collection of noise samples primarily designed to mimic the sound coming from analog playback devices, as well as other noises of non-specific origin. There you can find samples reminiscent of vinyl crackle and dust, tape hiss, machinery hum and other warm and pleasant sounding textures. If mixed subtly, these layers can add real world flavor and non-linearity to almost any audio source.

Static Kit samples were created using hardware units like Access Virus TI, Moog Sub Phatty, Korg Arp Odyssey, Elektron Digitone, Strymon ElCapistan; virtual signal processing like VCV Rack, Native Instruments Reaktor and Ableton Live. To make sure all the samples are as original as possible, no specialized 'retro' / 'lo-fi' / 'vinyl' and other vibe plugins were used — only creative chains of audio processors.
Static Kit features
46 samples of artificial noise, pops, crackle etc.
48 kHz 24 bit mono and stereo wave files.
Created using hardware and software synthesizers and effects.
No hyped lo-fi plugins used.
Seamlessly loop-able samples.
The sample pack is free for personal and commercial use, licensed under Creative Commons Attribution 4.0 International (CC BY 4.0).
More information: Dusty Room