The Drum Broker has launched Psych, Dark Soul, & Electronic Impressions, a collection of loops and audio stems by Adrian Younge.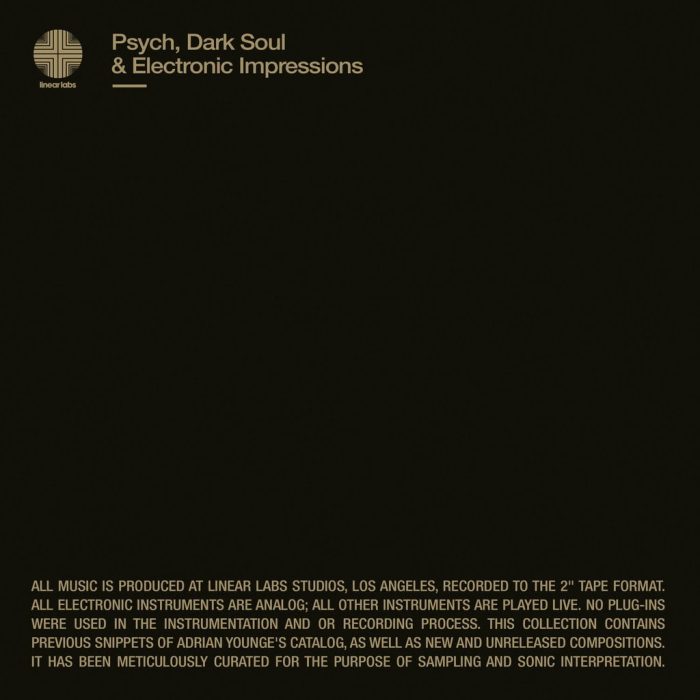 Adrian Younge defines the golden era of recording as music produced within 1968-73'. This canonical period contains some of the best and most experimental records of all time, yet many do not understand the reasoning behind this. With exception to composition and musicianship, the nucleus of this phenomenon rests solely in the use of vintage instrumentation, analog hardware and discrete recording equipment.

Where modern DAWs have sought to emulate this era of production, Younge has spent the last 20 years creating a museum quality production house; a studio created for the purpose of revitalizing his golden era without cutting corners: Linear Labs studios. It's an analog fortress, with no computers, and is touted as one of the best production houses in the world. In purchasing this library, you now gain rare access into the audio stems of Adrian Younge: a bespoke world of meticulously crafted productions, curated for the sole purpose of sampling.
Psych, Dark Soul, & Electronic Impressions features
All music engineered, produced and composed by Adrian Younge.
Recorded at Linear Labs Studios.
Overdriven recordings into the fattest analog tape: 2" reels.
All vintage hardware based production, with no Plug-ins.
Stereo WAV 24-bit formatting.
Exported loops and individual audio stems.
The sample pack is available for purchase for $39.99 USD.
More information: The Drum Broker / Psych, Dark Soul, & Electronic Impressions